Two new lifts make it easier to enjoy Cortina's slopes and gourmet mountain huts and link the town with Alta Badia and the Sella Ronda ski carousel.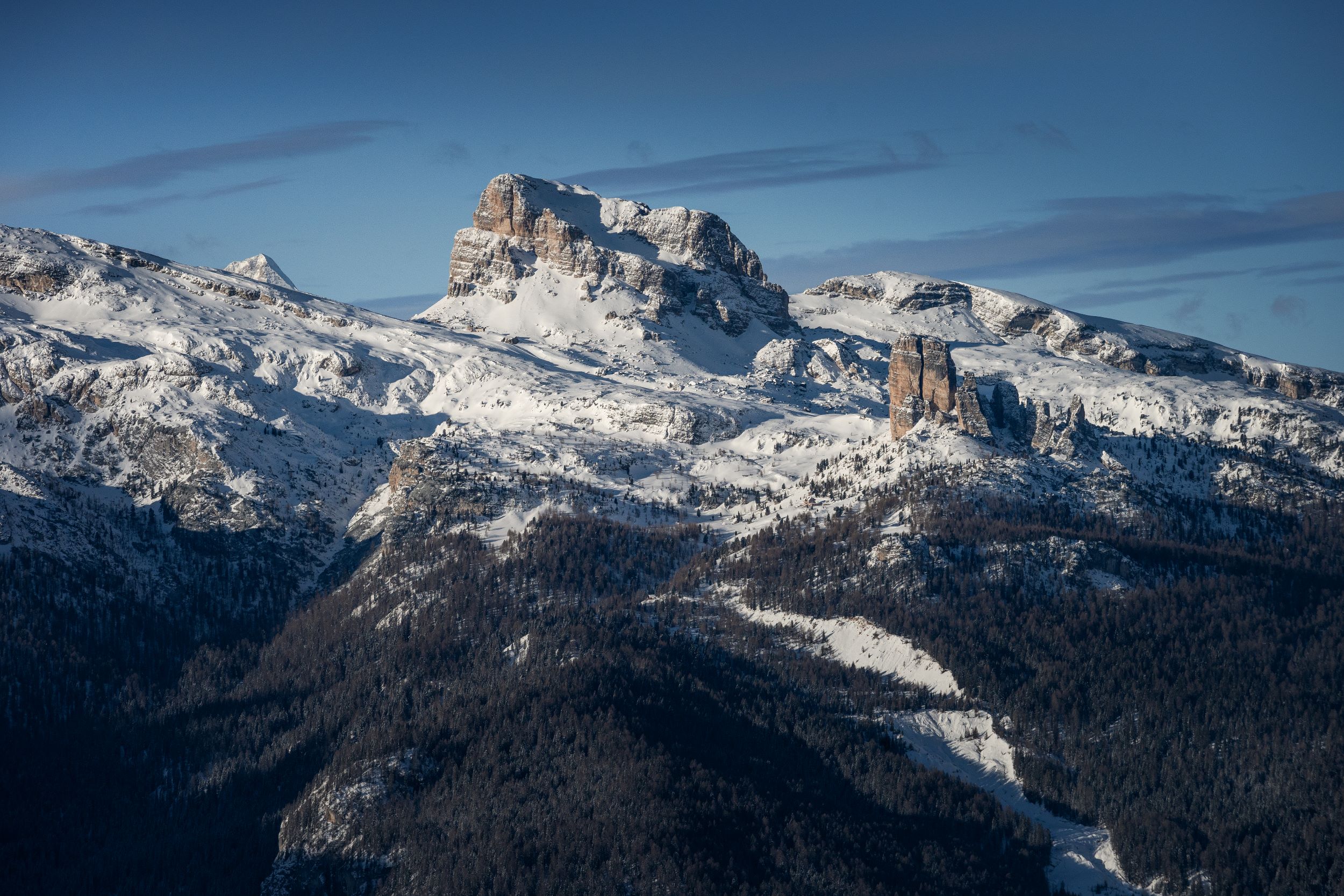 Looking for an all-encompassing ski experience, with a vast variety of slopes, gourmet mountain huts and the dramatic setting of some of the World's most beautiful mountains? That's what Cortina has to offer, now with a major infrastructure improvement from winter 2021-2022.
In the upcoming winter season, a new lift will connect two of Cortina's three ski area. This new link between the Tofane and the Cinque Torri will increase the freedom of movement between the different slopes connecting Cortina skis-on with Alta Badia and the Sella Ronda circuit.
December will see the opening of the 10-seater gondola from Son dei Prade, in the Tofane ski area, to Bai de Dones, at the foot of the Cinque Torri, with a highly panoramic ride. Since the Tofane can be reached from town with the Freccia nel Cielo gondola, the new lift will make it possible to get to the Cinque Torri from the town centre with no need for a car or bus. From the Cinque Torri, one can ski their way to the Lagazuoi and hence to Alta Badia via the legendary Armentarola slope, also known as the Hidden Valley. This way Cortina, a founding member of the Dolomiti Superski carousel, finally becomes connected with the other valleys via lifts and slopes.
Another addition to Cortina's ski offer in winter 2021-2022 is the new lift at Ra Valles, the highest ski area in Cortina. The four-seater chairlift will start from 2,203 m and reach the 2,742 m of the Bus de Tofana, the highest piste in Cortina. Thanks to an intermediate station, it will substitute two older lifts making the trip much faster.
With improved infrastructure, enjoying Cortina's ski experience is now easier and more convenient.