Spas, professionals of beauty and wellbeing, wellness at altitude: Cortina d'Ampezzo offers many activities to immerse in a world of silence and enjoy the charm and magic of the seasons, for a holistic wellness experience away from the buzz of the city.
BOOK NOW YOUR ACCOMMODATION IN CORTINA
Hotels and spas
Many of Cortina's hotels have a wellness area, most of the time open to the public, to offer guests and visitors a place to relax. Enjoy a moment for yourself in areas dedicated to your wellbeing, where skilled professionals will help you loosen up and simply feel good.
Cortina provides its guests with modern and comfortable facilities and treatments for everyone to enjoy a holiday dedicated to mental and physical wellbeing.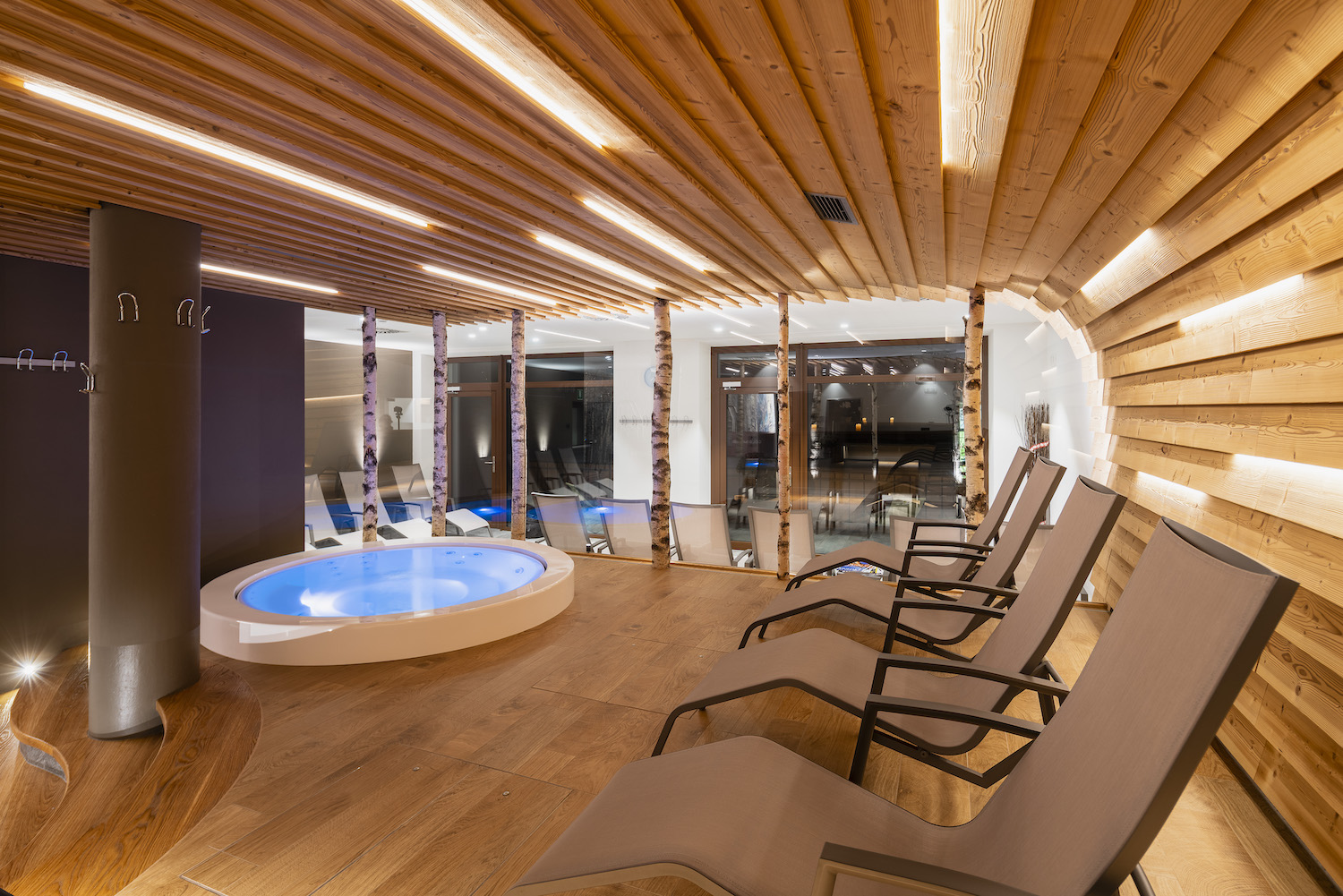 Wellness at altitude
A heavenly experience combining relaxation and stunning panoramas in the warm atmosphere of mountain lodges or directly in the middle of nature. Release tension and live truly unique moments immersing in an open-air hot water tub, relaxing in a sauna at almost 2,800 m of altitude or spending the night surrounded by the peaks of the Alps.
After ski touring or snowshoeing immersed in the pristine, snowy landscapes of the Ampezzo Dolomites there is nothing better than to arrive at a cosy mountain lodge, relax in a wood-fired hot tub and admire the stunning panorama at sunset while enjoying an Italian aperitivo.
Cortina d'Ampezzo is the place to indulge your senses surrounded by the idyllic landscape of the UNESCO World Heritage Dolomite mountains.